Case Studies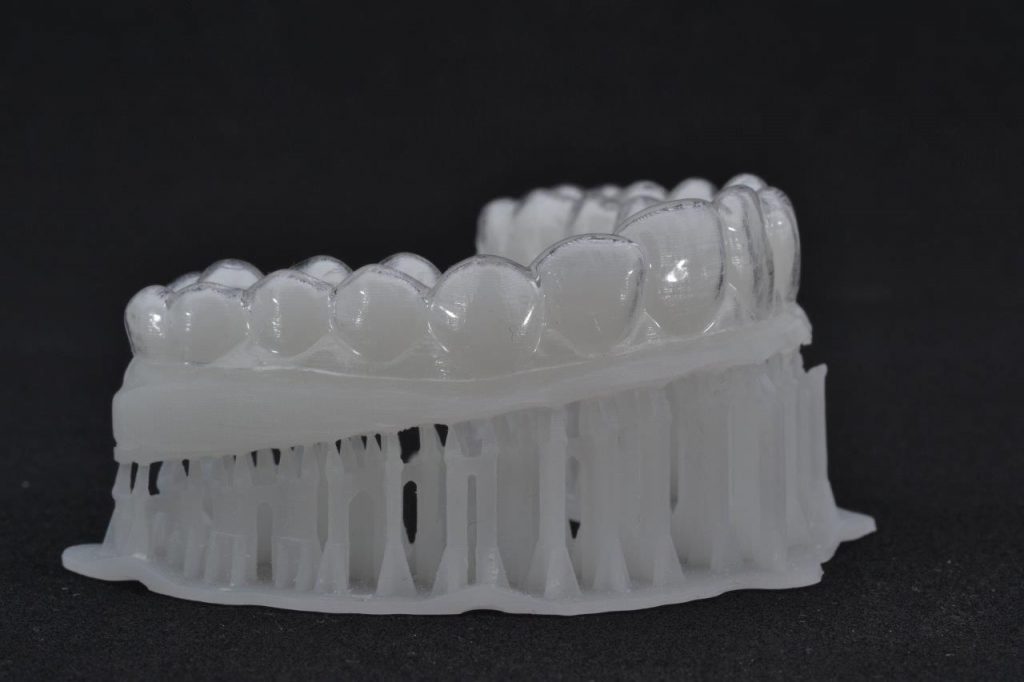 Dental
We Make Digital Dentistry Happen
3D printing takes the efficiencies of digital design to the production stage. By combining oral scanning, CAD/CAM design and 3D printing, dental labs can accurately and rapidly produce crowns, bridges, stone models and a range of orthodontic appliances.
Why 3D Printing for Dental Industry?
The Future of Orthodontics

Objet digitial dentistry combines state-of-the art 3D printing technology with a small footprint. It is easy to use, and includes specialized dental printing materials in convenient sealed cartridges. Now, you can fabricate stone models, orthodontic appliances, delivery and positioning trays, clear aligners and retainers – right on your desktop

Digitize Your Workflow

With an Objet 3D Printer automating your model work, you can dramatically reduce fabrication times and increase output per technician. By transitioning to a fully digital process, you also eliminate the discomfort and inconvenience of physical impressions, and build customer satisfaction. With a fully digital process, there is no need to store bulky, physical models. Store all of your cases digitally, for as long as you need.

Fast ROI for Labs and Clinics of Any Size

Objet printers are specially designed to meet the needs of dental labs and clinics. Delivering speed and accuracy, ease of use and specialized dental materials – at a price that ensures rapid return on investment.