Case Studies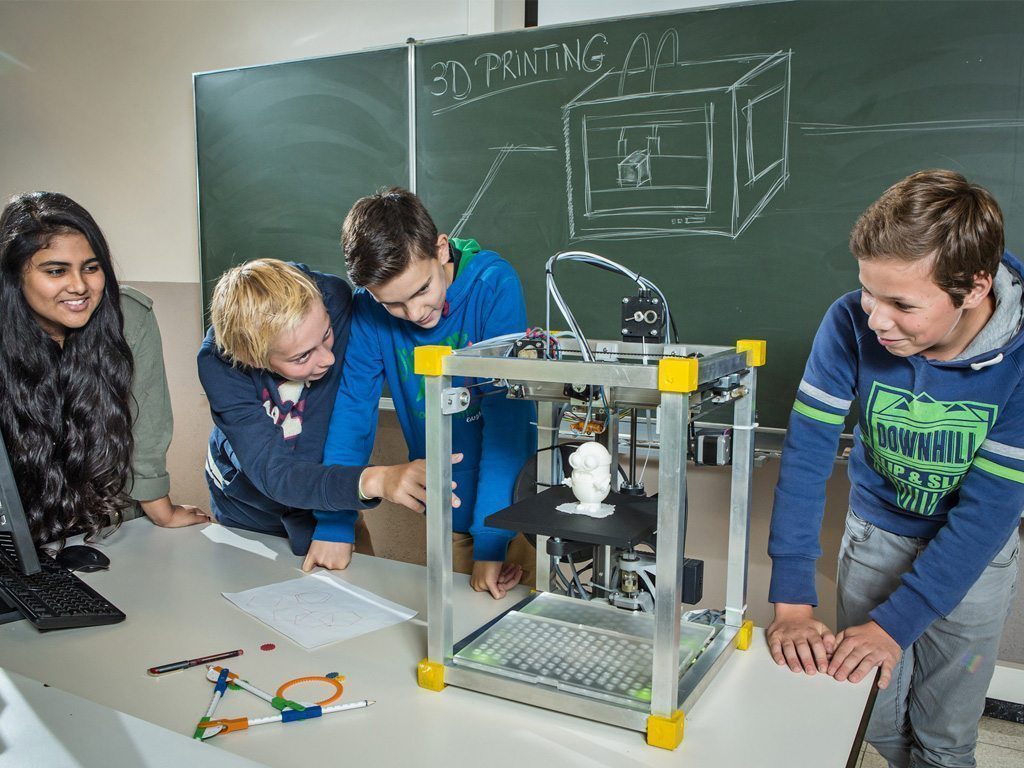 Education
Build their Future with a 3D Printer
It's important, no matter what stage of life we're in, to continue learning more about the world around us, and that includes 3D printing technology. Over the last several years, the education sector has been working to improve lesson plans, making them more interactive and technology-based, in order to get young students interested in technology like 3D printing. This type of programming continues in educational institutions for older students as they get closer to entering the job market, and many adults in the workforce look to programs and workshops to learn more about 3D printing.
Why 3D Printing for Education?
An Effective Way to Enrich Learning

Nothing conveys an idea better than holding it in your hand. 3D printing is an effective way to enrich learning in virtually any discipline. An excellent match for STEM curriculum projects at associate, undergraduate and graduate levels, All 3D Printers can be used with virtually all types of 3D CAD software.

Boost Student Career Opportunities

Students can boost their career opportunities by showing potential employers precision 3D models built on-site at their academic institutions. Starting their portfolios before graduation offers students the advantages of both the 3D printing know-how and the creative problem solving that are prized by great firms.

Advantage for the Employment Market

With Stratasys you give your students a key advantage in the employment market. 3D Printers in use at many academic and technical institutions are also used by your students' future employers at Fortune500 companies and other leading design and manufacturing businesses around the world.